Halloween is such a fun time of year -- the candy, the costumes, the celebrations. But, this year, I'm embracing the creepy, crawly season with some non-frightful high-fashion! Menacing monsters, blood-curdling bugs, spine-chilling serpents and scary skulls are all part of this season's spooktacular style. So, here's some inspiration to get you into the Halloween spirit...no tricks and no costumes required!
Fendi's monsters have been woven into the house's collections for seasons. Though they're more sweet than sinister, they can certainly raise a few hairs. Seen on bags (often, discreetly), tees, shoes and, perhaps most notably, as bag charms and keyrings, Fendi monsters aren't just critters that hide under our bed.
Bugs and serpents are another Halloween horror that have crawled into more everyday fashion. Alexander McQueen brings beetles to life with printed dresses and chunky jewelry, while Gucci's snake print has slithered onto everything from bomber jackets to totes to sneakers.
A combination of chilling critters and ultimate chicness, jewelry designer Daniela Villegas's hand crafted, one-of-a-kind pieces draw from nature. Available at Just One Eye, the pieces feature everything from a quail skeleton made of 18-karat rose gold atop a tourmaline gemstone and accented with white diamonds to an 18-karat rose gold beetle medallion necklace embellished with champagne diamonds and multicolor sapphires to an 18-karat spider rose gold necklace adorned with opals which represents luck, abundance and creativity.

They may be morbid, but skulls in fashion are as timeless as they are terrifying. A signature of Alexander McQueen, the brand has made haunting hollow heads totally chic. Scarves, leather goods and apparel can't escape the house's trademark symbol. 360Cashmere also doesn't shy away from skulls, adorning their cozy, cashmere sweaters with them. And, iconic housewares brand, Fornasetti, reproduces opera sensation, Lina Cavalieri's face on everyday objects like candles and plates, giving elegant decor surreal style.
Alexander McQueen X Damien Hirst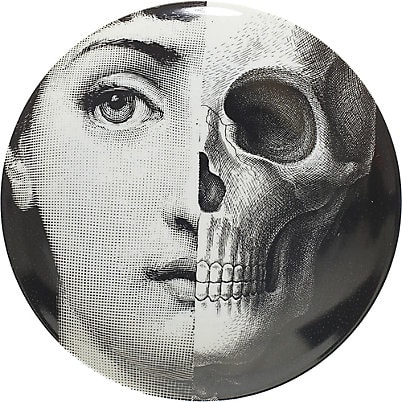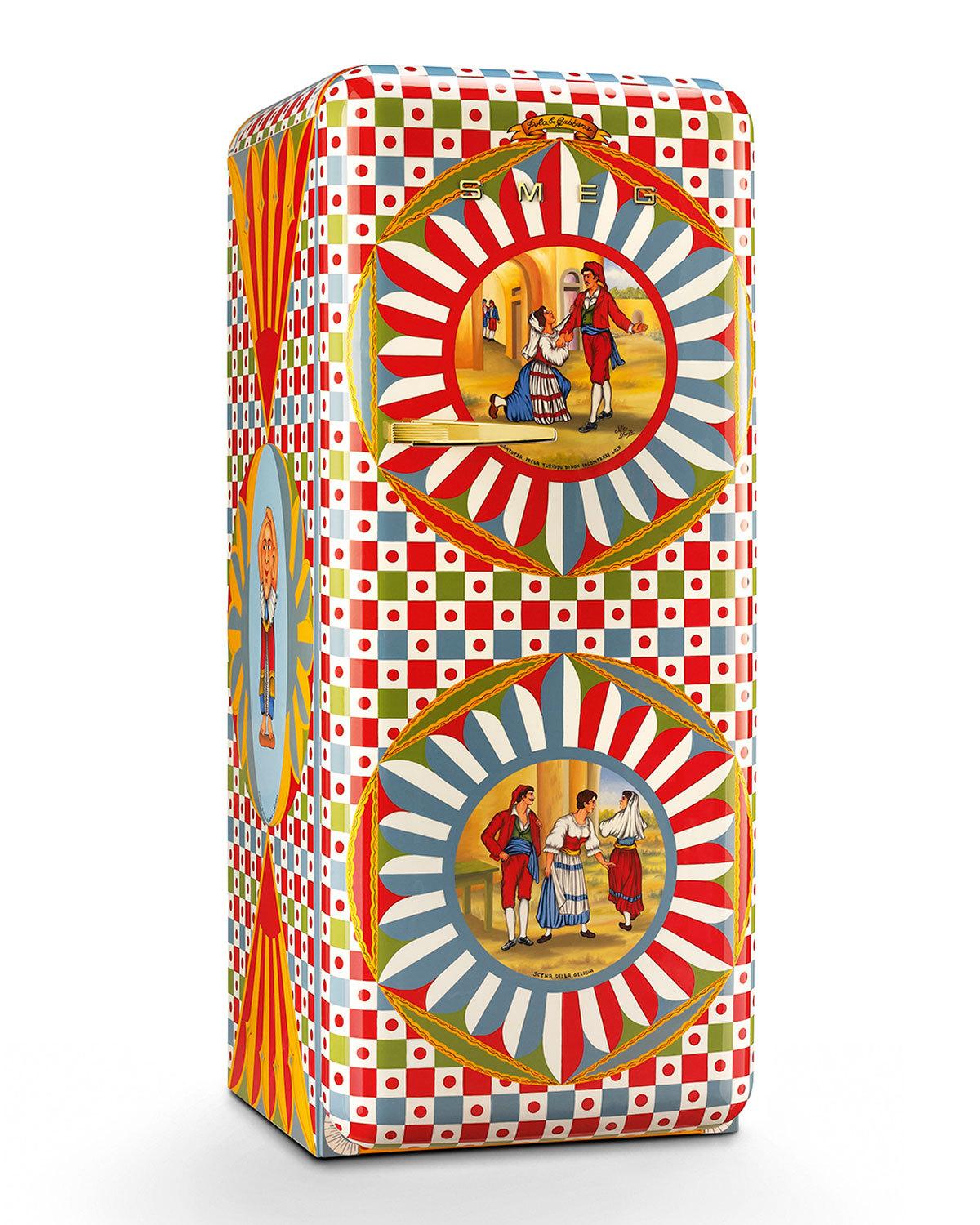 These monsters make a modern appearance in the home, and especially the closet! When fashion and funky interiors intersect, you'll see the same skull patterns and moody materials applied to the interior finishes. What better place to get inspired and assemble the perfect fashion-forward look for that Halloween party (or any day for that matter)?!