The Look: LBD, Céline sunglasses, Gucci snake bag, Dior flats
J'ADIOR Flats
This is the perfect easy summer shoe to elevate any look!
The elastic back makes them very packable and keeps them in place for a long travel day on your feet.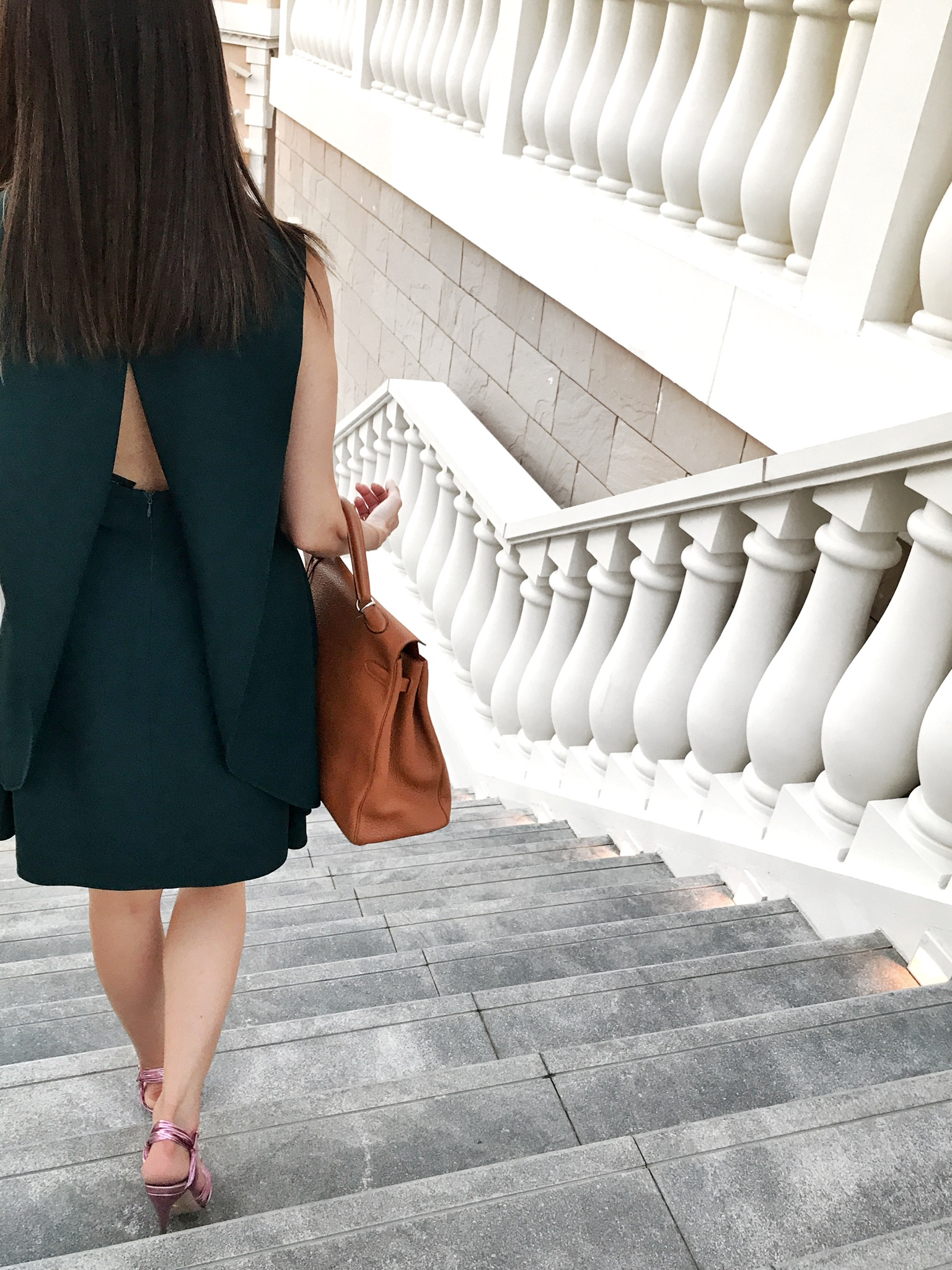 The Look: open-back dress, Gucci shoe, Hermés Kelly
Hermés Kelly Bag
The ideal travel companion, the Kelly transitions effortlessly from utilitarian to uber-chic. Keep her with you on the journey to tote your travel accessories, then treat her to a night out when you reach your destination!
The Look: Valentino lace-up sandal, Gucci cross-body bag, floral printed skirt
Valentino Lace-Up Sandal
When weathering the desert heat, nothing keeps you light on your feet like a good sandal. These flats from Valentino not only transition well from morning to night (meaning fewer wardrobe changes and more time to see the sights!), but they also store totally flat! This way, they take up almost no space in your luggage.
Minimal headache, maximum impact!
The Look: Isabel Marant dress, Gucci snake bag, Prada flats
Gucci Lilith Snake Bag
Slim in stature and soft to the touch, this elegant shoulder bag takes up very little space in a suitcase, but requires proper care. A great statement accessory to complete any look, I always have it in tow, with the proper dustbag, of course.
To further protect the bag, and help retain its shape in transit, it's always a good idea to store smaller travel items (socks/toiletries, etc) inside!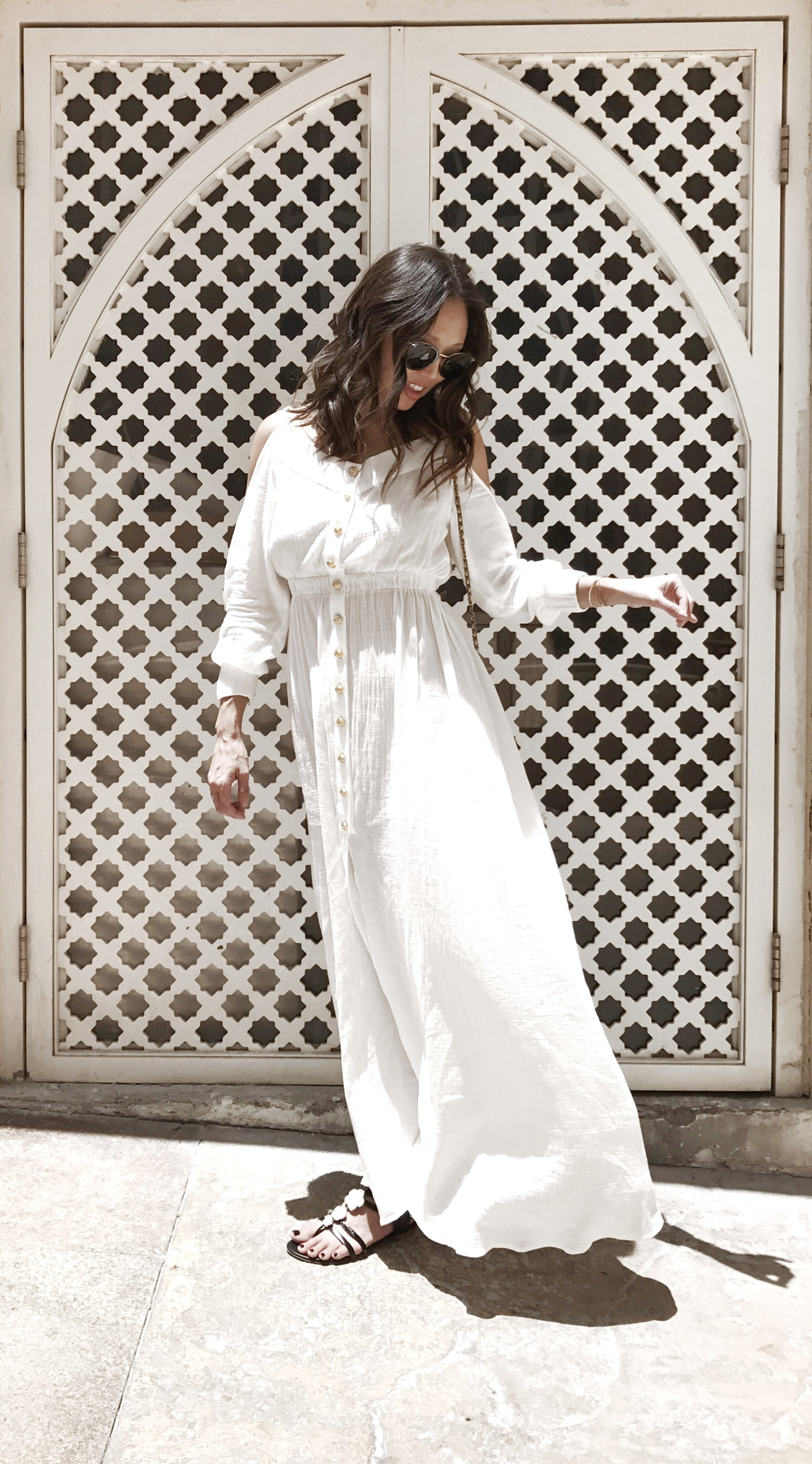 The Look: Balmain dress, Céline frames, Chanel sandal, Chanel cross-body bag
Balmain Draped Dress
This cold-shoulder number in white is ideal for the desert climate, catching every breeze! The lightweight fabric breathes while protecting against the midday sun.
Lightweight garments like this are great for traveling, so as not to weigh down your luggage - the trick is a good pre-flight steaming and a travel garment bag!